Laura's Blog

Meet Peggy Schuyler!
January 28, 2018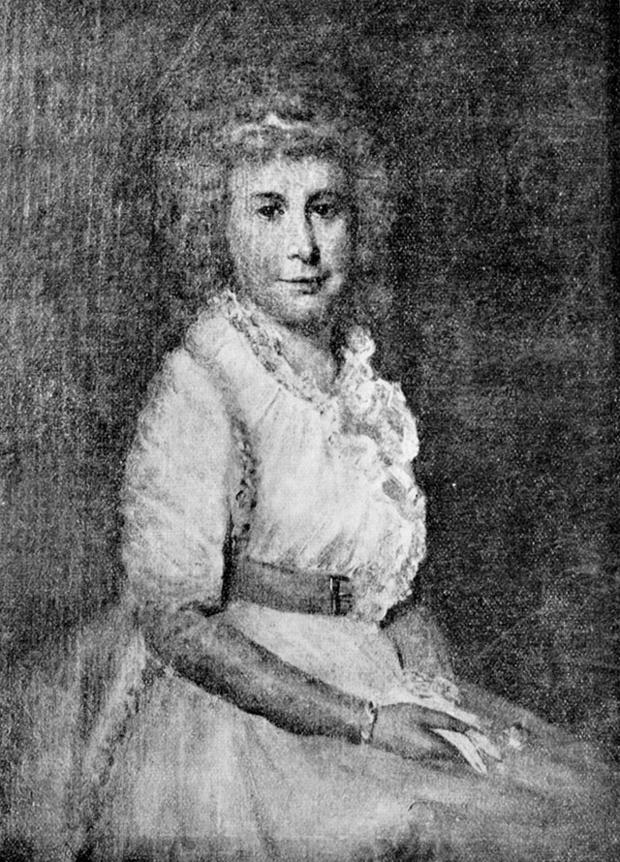 "A wicked wit."
"Endowed with a superior mind and a rare accuracy of judgment."
"Lively"
"Charming"
"Bright, spirited, and generous."
"The favourite of dinner-tables and balls."
That's what Peggy Schuyler's contemporaries said about her. Add to that the family lore that Peggy dashed into the fray of an attempted kidnapping of her father to save her baby sister! I knew immediately I had a pretty bodacious protagonist.
Most of what I could glean about Peggy comes from Alexander Hamilton's letters. As soon as he met Eliza, Hamilton sent Peggy an impassioned plea that she be his confidante. He begged she come to the Morristown winter encampment to distract his fellow officers from the beautiful Eliza. "She will be much less dangerous when she has a rival equal in charms to dispute the prize with her."
Peggy seems to have ridden 150 miles through the worst snowstorms ever recorded in American history—I think to check out this flirtatious aide-de-camp to insure he wasn't just dallying with her sweet-natured sister. (And to enjoy a few dances herself at the subscription balls, of course. All little sisters who've been left at home while their siblings go off to parties can relate!) Pretty darn gutsy.
See the book trailer to hear more of the letter: https://lmelliott.com/lauras-blog/book-trailer-hamilton-and-peggy-revolutionary-friendship
Immediately, Hamilton began referring to his soon-to-be sister-in-law as "My Peggy" in tidbits of gossip he included in love letters to Eliza—including a French officer who seemed besotted with Peggy. (More on Fleury in a Valentine's day post!) Hamilton inserted fond, teasing messages he asked Eliza to pass along to Peggy. He even announced he was writing a play about men and women matching wits during courtship and he wanted Peggy to enact the lead role. Pieced together, his letters reveal much about Peggy's high-spirited personality and the quick, intuitive, and affectionate friendship the two had.
Here's what else is known about Peggy Schuyler:
Just as Lin-Manuel Miranda so beautifully portrays them, the Schuyler Sisters were remarkably close. Peggy was a mere 13 months younger than Eliza, who was only 18 months younger than Angelica. Their back-to-back births clearly made them playfellows and a tightknit trio. All visitors to their Albany mansion praised the vivacious and well-informed conversation among General Philip Schuyler's "amiable, dark-eyed" daughters. Clearly, he encouraged his daughters' learning and discourse.
Peggy was gifted in the usual female arts of the day—embroidery, sketching and painting—and an attentive nurse to family. But she also spoke French fluently, taught herself German by reading her father's engineering books, and was just as interested in politics as her more famous oldest sister, Angelica. In fact, one of Hamilton's closest friends called Peggy a "Swift's Vanessa." That was 18th century code for a woman who was well read, articulate, and passionate in talking philosophy and political ideas, especially with men—conversations at that time deemed more "masculine" than "feminine." James McHenry didn't mean it as a compliment. He wrote Hamilton:
"Peggy, though perhaps a finer woman (than the very popular Angelica), is not generally thought so. Her own sex are apprehensive that she considers them poor things, as Swift's Vanessa did, and they, in return, do not scruple to be displeased….Tell her so. I am sure her good sense will soon place her in her proper station."
Oh really?
Clearly, Peggy persisted.
When she does eventually marry—it's pretty obvious to me that finding a husband was not her first priority—Peggy was an active supporter of Stephen Van Rensselaer's successful bids for political office in New York.
During the Revolution, Peggy traveled into the wilderness to help her mother care for her father when he became ill on a march into Canada with the Northern Army. She seems to have ridden toward Burgoyne's advancing British and Hessian army to hastily gather critically needed supplies from the Schuyler's Saratoga estate while others fled the area in panic. In her memoirs, Madame de la Tour du Pin (the one who commented on Peggy's "superior mind") shared that Peggy's beautiful fluency in French was honed by traveling with her father to Rochambeau's camp and to conferences with French-speaking Iroquois.
Letters confirm that Peggy was in the right place at the right time to experience firsthand some of the most momentous events of the American Revolution—more so than her famed sisters. She would have witnessed her father's work as war strategist during the Northern campaign and the Battle of Saratoga, as George Washington's most trusted spy-master, as negotiator with the Iroquois nations, and as liaison with French troops. Given her personality (as described by her peers), it seemed totally plausible to me that she would occasionally help out.
A few reviewers have questioned my giving Peggy such "spunk," saying that I am bowing to a historical fiction and YA literary trope that is anachronistic. Sometimes such things are just truth. Primary documents clearly paint a Peggy who was more intellectually confident and hungry than most of her female contemporaries were allowed to be, and certainly more prone to be outspoken and perhaps skewer a few with her wit. Even Benjamin Franklin—the king of the spot-on quip, a writer of humorous irony who used both male and female personas as pen names—called our girl "wild Peggy."
I hope you enjoy her as much as I did.
For more see: How Much is True https://lmelliott.com/book_landing_page_historical/hamilton-and-peggy-revolutionary-friendship/peggy-how-much-true