Can two cousins on opposite sides of the Cold War and a divided city come together when so much stands between them?
Drew is an American Army brat in West Berlin, where soldiers like his dad hold an outpost of democracy against communist Russia. Drew's cousin Matthias, an East Berliner, has grown up in the wreckage of Allied WWII bombing, on streets ruled by the KGB-trained, Stasi secret police.
From enemy sides of this Cold War standoff, the boys become wary friends, arguing over the space race, politics, even civil rights, but bonding over music. If informants catch Matthias with rock 'n roll records or books that Drew has given him, he could be sent to a work camp. If Drew gets too close to an East Berliner, others on the Army Post may question his family's loyalty to America. As the political conflict around them grows dire, Drew and Matthias are tested in ways that will change their lives forever.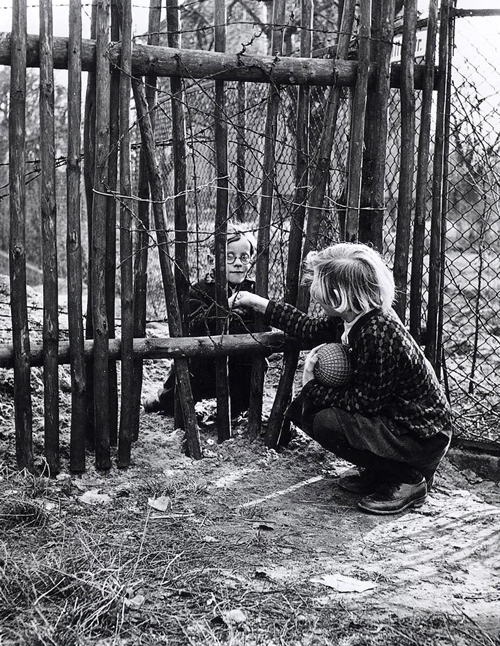 Set in the tumultuous year leading up to the surprise overnight raising of the deadly Berlin Wall in August 1961, and illustrated with dozens of real-life photographs of the time, WALLS brings to vivid life a heroic and tragic episode of the Cold War.
Q & A with Publisher's Weekly about WALLS
Q & A with the Children Book Council about WALLS
L.M. Elliott discusses WALLS with Debbie Levy on the 60-year anniversary of the building of the Berlin Wall for Politics and Prose: youtu.be/59vLO7hLw6w
L. M. Elliott and Liz Wiley discuss WALLS and audiobooks for One More Page Books: youtu.be/lNtDSYDGqho
WALLS Virtual Book Tour at TeachingBooks: forum.teachingbooks.net/2021/09/l-m-elliott-on-walls/
An excerpt from the novel:
"Working in the Marienfelde refugee camp, your mother knows things the Stasi wants like the names of East Berliners who have fled. She may even know where the Americans relocate them. But to get that information out of her would only be possible if she were scared. What better way to achieve that than by holding—"
"My sister Linda," Drew whispered.
Matthias nodded. "But I am on"—he made quotation marks in the air—"'high alert.' I see things that are not there sometimes."
Drew knew that feeling. Berlin bred it.
+ read more
"Berlin is... a showcase of liberty...an island of freedom in a Communist sea... a beacon of hope behind the Iron Curtain."
President John F. Kennedy
"Berlin is the testicle of the West. When I want the West to scream, I squeeze on Berlin."
Soviet Russia's Premier Nikita Khrushchev
Recognition for WALLS
NCSS/CBC Notable

Bank Street College of Education Best Book for YA

Kirkus 100 Best

YA Novels

2021

Kirkus Best YA Historical

Fiction 2021

TLA TAYSHAS High School Recommended List 2023
---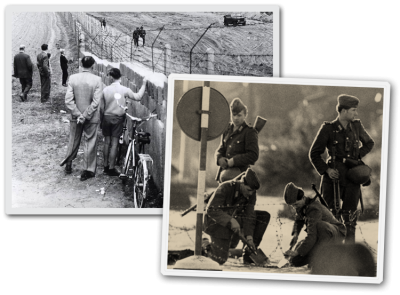 REVIEWS
Young people, separated by politics and ideology, search for common ground:
"Berlin, 1960. His dad's latest tour of duty brings 15-year-old Drew and his family to a city divided—a fact brought home by meeting his cousin Matthias who lives in the city's Communist-controlled section. As the teens warily circle each other, conflicting in temperaments as well as doctrinaire views of each other's cultures, but gradually building bonds, Elliott both fills in the historical background and crafts a tale of rising tensions that culminates in a suspenseful climax that catches Drew on the wrong side of the East-West barrier that literally springs up overnight...
A sensitive exploration of cogent themes in a richly detailed historical setting."
+ read more— Starred Review from Kirkus
"An expertly crafted, evocative time capsule."
+ read more— Starred Review from Publisher's Weekly
"Elliott's latest is set a year prior to the unexpected rise of the Berlin Wall, incorporating all kinds of historical context, including science, world events, politics, and entertainment, through pictures at the beginning of each chapter, allowing readers to immerse themselves in the period. The portrayal of events is first-rate, creating a poignant yet lighthearted read." —Booklist
+ read more
Where to Buy
Walls
Purchase audiobook by clicking here!
To support indie bookstores, please order online from Bookshop.org or Indiebound.