Hamilton and Peggy: A Revolutionary Friendship

**Bank Street College Best Book of the Year (Historical Fiction, 2019)**
**2018 Grateful American Book Prize Honorable Mention**
Peggy Schuyler has always felt like she's existed in the shadows of her beloved sisters: the fiery, intelligent Angelica and beautiful, sweet Eliza. The three of them have a magnetic pull—they are stronger together than they are alone. But it's in the throes of a chaotic war that Peggy finds herself a central figure amid Loyalists and Patriots, spies and traitors, friends and family. Charming, quick-witted, and clever, Peggy is determined to use her talents to make her own mark on the Revolutionary War.
When a flirtatious aide-de-camp, Alexander Hamilton, writes an eloquent letter to Peggy asking for her help in wooing the earnest Eliza, Peggy finds herself unable to deny such an impassioned plea. A fast friendship forms between the two, but Alexander is caught in the same war as her father, General Philip Schuyler, and the danger to all their lives is real. Everything is a battlefield—from the frontlines to their carefully coded letters and spy work for George Washington—and Peggy must put herself in harm's way to protect the people she loves. But will her bravery and intelligence be enough to keep them all safe?
Drawing from actual events, journals, and letters among the Schuyler family, Hamilton, George Washington, and other Patriots, New York Times best-selling author L. M. Elliott takes us straight into the hearts and perils of this extraordinary American family.
Interview about Hamilton...and Peggy: A Revolutionary Friendship : https://deborahkalbbooks.blogspot.com/2018/05/q-with-lm-elliott.html
Reviews:
STARRED PUBLISHER'S WEEKLY REVIEW:
Elliott (Suspect Red) combines a flair for fiction with masterly research to create a dense yet eminently readable story about Peggy Schuyler, third daughter of Gen. Philip Schuyler, one of George Washington's right-hand men. Spanning the period from 1777 through 1781, as Peggy ages from 19 to 23, the book presents day-to-day life in Albany and its environs during the Revolutionary War years through the eyes of a young woman witnessing some of its most momentous events, detailing both the ordinary and extraordinary through her perceptive point of view. Well educated and sharp-witted (but feeling inferior to her older sisters), Peggy is a strong and appealing protagonist who eventually takes on a role in her father's clandestine work as an intelligence officer. Elliott does a remarkable job of humanizing important historical figures; despite the title, Hamilton is just one of several intriguing people in Peggy's sphere. While the extensive detail on military and intelligence operations may overwhelm some readers, the "stubborn, defiant, willful" Peggy will win their hearts as she forges on to take her place alongside her older sisters. Ages 13–up. (Feb.)
SCHOOL LIBRARY JOURNAL:

Margarita Schuyler, called Peggy, is the youngest of the eldest trio of Schuyler girls. Their relationship rings of the closeness of the March sisters, and Peggy is the Jo March of this family. Intelligent and fierce, she is determined to escape the shadow of her stunningly beautiful sister, Angelica, and her sweet, doe-eyed sister, Eliza. This historical novel opens in the midst of the bloody Revolutionary War. Peggy uses her razor-sharp wit and cleverness to make her mark on all those with whom she interacts, especially the young aide-de-camp Alexander Hamilton. After an impassioned letter requesting her help in wooing middle sister Eliza, Peggy and Hamilton form a fast friendship that proves most pivotal in the outcome of the Revolution. Too often her family is in danger, from Loyalists and from would-be suitors, and Peggy must rely on her talents to save the people she loves as well as the young America she believes in.
The story is drawn from extensive research on each of the characters, through their letters, magazines, newspapers, and personal diaries.
VERDICT: Elliott has accomplished something wonderful here, and this is an absolute must-have for all middle and high school collections.
BOOKLIST:
Peggy Schuyler has grown used to her place among her sisters, not quite as clever as Angelica, or as pretty as Eliza, but capable of helping them both out in times of need. As the Revolutionary War comes ever closer to the door of their family home, Peggy finds herself yearning for a more active role in assisting her father…Elliott has written an engaging novel that, like Alex & Eliza: A Love Story (2017) by Melissa de la Cruz, successfully navigates the challenge of maintaining historical accuracy while upholding the personalities popularized by the musical Hamilton that readers will expect to see. But where the Broadway show shunted Peggy to the side, here she is showcased as a strong protagonist who is confident in the best possible ways. Her memorable story will keep readers interested from start to finish, even if they already know how it will end.
KIRKUS:
Set during the American Revolution, the tale offers the adventure of war, the family dynamic of sisterhood, and the drama of young love. Peggy Schuyler is a spirited young woman who feels overlooked in her large family as her two older sisters attract attention and suitors. This feeling only grows when George Washington's aide-de-camp, Alexander Hamilton, seeks her help in his efforts to woo her sister, Eliza. Their home is at the center of information about wartime conflicts in upstate New York and Canada, facilitating many cameos as well as glimpses at exchanges with the Oneida nation. In her relationships with her sisters, Peggy is supportive of the steadfast Eliza and occasionally exasperated by the more worldly Angelica. She carries out an amazing act of courage when British Loyalists storm their home looking for her father.
While Elliott was inspired by Lin-Manuel Miranda's musical Hamilton, her story is based on independent research, and her afterword is as readable as the novel itself. Like many historical novels for teens, the language is quite modern, and the narrative has a fast pace. The demand for stories about the world of Alexander Hamilton shows no sign of letting up, and this entry ably feeds the need.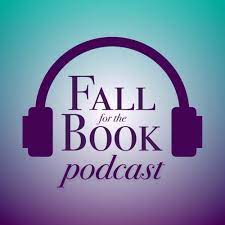 A really fun conversation w/ novelist Caroline Tung Richmond about AND PEGGY! and historical fiction writing in general. Click on the icon!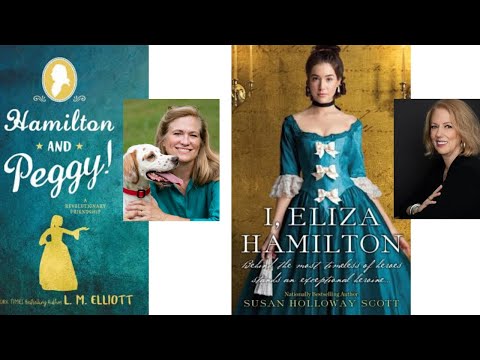 Schuyler Sisters Talk with One More Page Books
I joined Susan Holloway Scott to have a "behind the scenes" Hamilton discussion about Peggy & Eliza Schuyler!
Watch Now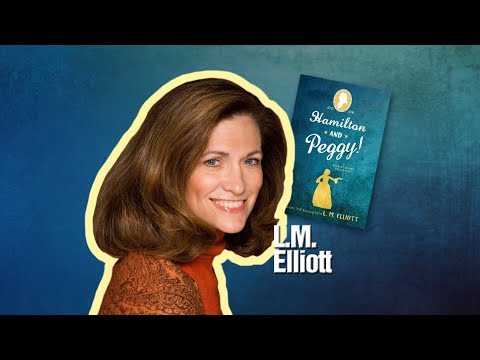 Book Talk and Read-Aloud with FCPS TV
In this mini-talk and reading of HAMILTON AND PEGGY, L. M. Elliott describes discovering Peggy Schuyler's personality and relationships through reading Alexander Hamilton's wonderfully gossipy letters, as well as her real-life courage and devotion to family when researching factual historical events during the Revolution. Elliott reads two example passages of using revealing primary documents to build character and story, as well as sharing tidbits about the lesser known characters in the Hamilton/Schuyler Sisters circle.
Watch Now
"Hamilton and Peggy: A Revolutionary Friendship is a wonderful example of Laura Elliott's dedication to authenticity of historical detail. Here we get to relive the tumultuous years of the War for Independence through the eyes of Peggy Schuyler, sharing a Revolutionary perspective drawn from her real-life experiences and those of the people around her. It is rare to find YA fiction so steeped in historical research; Hamilton and Peggy is sure to fire the imaginations and minds of its readers with a passion for exploring the past."
From Schuyler Mansion Interpreter Ian Mumpton
"Laura Elliot's work richly colorizes the often sepia-toned narrative of America's founding era. Her characters restore humanity to a myriad of historical actors, some famous, some long forgotten."
From Historian Dr. Joseph F. Stoltz, George Washington National Library
Where to Buy
Hamilton and Peggy: A Revolutionary Friendship
Purchase the audiobook by clicking here!
To support indie bookstores, please order online from Bookshop.org or Indiebound.