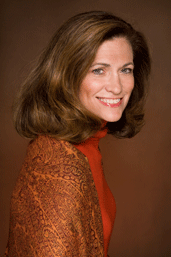 photo by Mary Noble Ours
Welcome! If you're looking for L. M. or Laura Malone Elliott, you've found the right place. I have two bylines—L. M. for historical novels and my full name for the picture books illustrated by the amazing Lynn Munsinger.
Thanks to Chris Hample for designing such an imaginative site—a perfect example of the creative collaboration set in motion by books. Readers and educators add their own thoughts and imagination to my words, making a book a wondrous living thing.
Come on in to learn more about me, my books, the research/ writing process, and some fascinating historical time periods. And adults, there's plenty for you, too! As commentator Stephen Colbert recently said, "YA books are just regular novels that people actually read."

Want to have Laura speak at your school or organization's next event?

Kind Words
UNDER A WAR-TORN SKY WWII TRILOGY
---
It's packed with action, intrigue, and suspense, but this novel celebrates acts of kindness and heroism without glorifying war. A gripping adventure.
ALA Booklist
A powerful novel of adventure and salvation. Readers, young and old, will be moved by this fine book.
Children's Literature
Elliott's fluid style is woven together with vivid historical details. Fans of history, culture, language, or just good storytelling will definitely want to read this.
BookPage
DA VINCI'S TIGER
---
Elliott's delicately beautiful novel is thoroughly researched, portraying three-dimensional characters in a lively atmosphere of love and art. Renaissance Florence breathes through this book, bringing readers to a fuller understanding of the portrait, the era, and an indomitable young woman.
Publishers' Weekly Starred Review
...Elliott meticulously researched the 15th century to bring alive the affluence, art, and clothing Florence was known for—fully immersing readers in the time period. In many ways, this novel is a feminist piece. Ginevra lives during a time in which the only way for women to study philosophy and art was in a convent, and once married, women had little to no formal education, as they became the property of their husbands. Breaking this mold, Ginevra learns that her empowerment comes from within, despite the limitations put on her sex. VERDICT Add this gem to round out collections skewed toward 20th-century history.
School Library Journal
"The Italian Renaissance and its powerful Medici family serve as an intriguing backdrop as young Ginevra navigates her way through a patriarchal society focused on the creation of magnificent art and the accumulation of wealth. Rich in historical detail, and based on an oil painting located in the National Gallery of Art in Washington, D.C., this story reveals much about the life of women in the fifteenth century. Descriptions of well-known works of art, complex societal protocols, and political power plays allow the reader to understand both the beauty and restrictions of Ginevra's world...fans of historical fiction will find Italy's Renaissance fascinating."
Lynne Farrell Stover, VOYA
ANNIE, BETWEEN THE STATES
---
Part Ken Burns' The Civil War, part Gone with the Wind, Elliott's third novel will be devoured by fans of historical fiction. Fiery, intelligent Annie remains a heroine to relish, and readers will find themselves pondering the soul-wrenching questions she asks: ´Had their war been a justifiable one? Could anything justify this much carnage?'
ALA Booklist
A strong and memorable heroine, romance, a rich portrayal of the everyday life, and an understanding of both sides of the conflict.
School Library Journal
FLYING SOUTH
---
This is both a poignant mother-daughter story and a comforting tale of the affection between a lonely young girl and an irascible but devoted old man. Readers will find poignancy, humor, and history in this story.
School Library Journal
The story is as beautiful as the roses that symbolize the tale of rebirth between mother and daughter. Readers will like spunky, resilient Alice. The setting provides a voice for the social conflicts of 1968 with frequent references to Vietnam demonstrations, Bobby Kennedy's assassination, Martin Luther King's influence, and the fragile acceptance of racial differences.
VOYA
GIVE ME LIBERTY
---
Elliott's engaging and highly readable novel is well researched and sprinkled liberally with renowned patriots of the period. Particularly noteworthy is the way in which Elliott handles the paradox of colonial Americans fighting for their independence from England yet clinging to the practice of enslaving other human beings. She does not provide pat answers, and Nathaniel's inability to reconcile what he sees around him promises to provoke thoughtful discussion. A rich and robust piece of historical literature.
School Library Journal
PICTURE BOOKS
---
Elliott sympathetically addresses the prickly topic of peer pressure from a child's perspective. Munsinger's anthropomorphic raccoons are irresistibly cute and cuddly... Elliott does a remarkable job portraying how difficult it is for Hunter to resist Stripe's entreaties and later, not react to his teasing. Readers will readily respond to Hunter's dilemma and be reassured by his ultimate success.
Kirkus Reviews
Munsinger and Elliott sensitively convey classroom popularity dynamics and Valentine's Day butterflies; the moment when Sam realizes that it's Mary Ann he really likes should touch even Valentine's Day grouches.
Publisher's Weekly