Bea and the New Deal Horse
A Junior Library Guild Gold Selection
A lyrical older middle-grade/younger YA novel set in Virginia during the Great Depression: A moving tale about the spirit of American persistence, the magical partnership between girl and horse, the power of hope, found family, and learning to trust again.
Bea wakes in a hayloft where her father has brought her and her little sister after the stock market crash took everything: his job, their home, their Mama's health and life. But he's gone, leaving only a note that he thinks the farm's owner, a Mrs. Scott, might take care of the girls the way he no longer can. Her daughter was once a dear friend of their Mama's.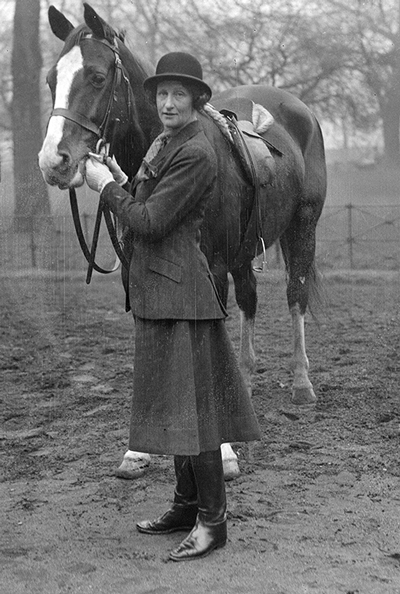 But that daughter is not there, and Mrs. Scott seems haunted, brittle. How is Bea supposed to convince the formidable horsewoman to take in two stray children? Her money and farm are drying up in a drought too. Mrs. Scott may even have to sell her beautiful horses, starting with a promising but volatile chestnut she rescued from abuse and Bea saves from colic. Wrestling with her own hurts, Bea understands the chestnut's skittish suspicion and dangerous temper. If she can coax the powerful jumper to trust her, together "this beaten-up horse and beaten-down girl" might be able to compete at horse shows and save the farm—maybe even win a place in Mrs. Scott's heart.
---
A note about this novel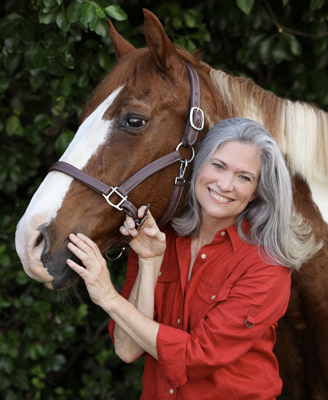 I've written 13 historical and biographical novels now. I've deeply loved all the characters and history I learned writing them. But this one has a particular tug on my heart---having grown up knowing some wondrously strong-willed, independent older women and listening to elders describe Depression-era acts of courage and kindness, then watching the extraordinary, even poetic, symbiosis between horse and rider as a mother. I was awed and so inspired watching my daughter and her USPC/USEA compatriots train and compete their eventers and show-jumpers, their camaraderie, discipline and grit, their joy soaring over fences. I merely trail-ride, but became a proud volunteer groom, trailer-driver, rally-coordinator, and lucky witness to the fiercely loyal, no-nonsense sisterhood between adult trainers and their teenage riders.
I met my own beloved Tinker because he was a pasture-mate of my daughter's champion eventer, Mullingar—a lion-hearted jumper with an imposing, at times ferocious personality, who scared the beejeebees out of most people but absolutely adored her. They were magnificent together. Tinker was an incredibly willing little hunter who was taking his owner safely hill-topping. But he had navicular and he was hurting and as much as he loved it, shouldn't be jumping. My daughter's trainer, who was so devoted to her, both her success and her safety, and who—after my children—is the person I most trust and respect in this world—put me up on Tinker a few times to work on the flat. (After being purposefully flipped by a mare in my 40s, I don't jump!) Watching me laugh with joy as Tinker and I cantered across her fields, she informed me that I was to buy him for $1. No argument. She told his lovely owner that as well. (Happily, the lady could afford many a horse and sincerely wanted only the best for Tinker.) We both nodded our heads in unspoken "Yes, ma'am." Needless to say, that dollar was the best I've ever spent. Tinker and I have been together eleven years. He's taken me on countless soul-healing meanders as well as the happiest of trail rides, tagging along behind my daughter and her various horses.
Interviews and Virtual events
Ralph's Playlist
I always try to bring music of the time into my novels. For Bea and the New Deal Horse, the elderly stablehand Ralph is my troubadour. Bea says of him: "Where Ralph got his optimism, all old and broken-up as he was, was a wonderment." Ralph wrote himself to be a merry and hopeful soul. He whistles and sings in the barn while doing his chores, Depression era tunes that were remarkably full of faith in humanity and the promise of better times coming. You can hear 1930s recordings of his songs of choice on the novel's playlist.
REVIEWS

Publishers' Weekly: A richly characterized novel set against a precisely drawn Great Depression backdrop. . . Elliott nimbly layers historical events—including the devastating effects of the stock market crash and FDR's promise of a "New Deal"—and equine details into an engrossing novel.
+ read more— Publishers' Weekly
Written in the vein of A Little Princess or Anne of Green Gables, Bea's journey is gorgeously told. The conflicts are heartbreaking without a heavy hand. The scenes of horse jumping are exhilarating, enough to make any horse skeptic a full-on fan. With a dash of social issues through veterans, racism, and the Hoover/FDR presidential race, Elliott's novel is as informative as it is entertaining.
VERDICT: A gorgeous, almost bygone-era tale of overcoming adversity, full of wisdom for all. Upper elementary students, high schoolers, and beyond can learn resilience and wisdom from these characters.
+ read more— School Library Journal
Bea is a vivid, sympathetic character. She and Mrs. Scott stand up to their multitude of losses with brave honesty and pragmatism. Elliott knows horses down to her toes. Hurrah for bold riders and the horses who love them.
+ read more— Kirkus
Riding terminology and Virginia hunt country gentility infuse the emotional text while Depression-era cultural facts, economics, and racial tensions color interactions among side characters. Determined Bea has a lot riding on her, but she harnesses her stubbornness amidst sorrow in this blue-ribbon pick.
+ read more— ALA Booklist