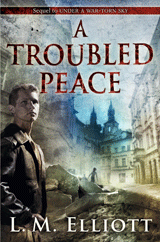 March 1945: World War II may be ending, but for 19-year-old bomber pilot, Henry Forester, the conflict still rages. Shot down over France, Henry endured a dangerous trek to freedom, relying on civilians and Resistance fighters to stay alive. But back home in Virginia, Henry is still reliving air battles with Hitler's Luftwaffe and his torture by the Gestapo. Mostly, Henry can't stop worrying about the safety of those who helped him escape—especially one young French boy, Pierre, who, because of Henry, may have lost everything.
When Henry returns to France to find Pierre, he is stunned by the brutal aftermath of combat: starvation, cities shattered by Allied bombing, and the shocking return of concentration camp survivors. Amidst the rubble of war, Henry must begin a daring search for a lost boy—plus a fight to regain his own internal peace and the trust of the girl he loves.


"L.M. Elliott adds another nuanced historical novel to her much-praised canon."
Children's Literature
"L.M. Elliott adds another nuanced historical novel to her much-praised canon. This sequel to Under A War-Torn Sky finds bomber pilot Henry Forester home in Virginia but suffering from post-traumatic stress disorder. As World War II nears an end, Henry suffers from flashbacks to his capture and escape from the Gestapo in occupied France. And he can't forget the young French boy, Pierre, who had protected Henry only to lose his own family. The young pilot returns to France to find the orphan amidst the chaos of the crumbling Nazi regime. With our own country currently at war, this compelling book proves especially timely. Elliott vividly captures the turmoil, fear and hope of the times and the sense of trying to pick up the pieces and rebuild. 'War ends,' she writes in the afterword, 'and the battle for peace begins.'"
+ read more— Children's Literature
"In this sequel to Elliott's acclaimed Under A War-Torn Sky (2001), it's near the end of WWII. Nineteen year-old bomber pilot hero Henry Forester is back home in Virginia, suffering from nightmares and starting at every loud noise. Many readers will recognize these symptoms as PTSD (then known as battle fatigue) and empathize with Henry's need to go back to France and search for the young boy who jeopardized his own life helping Henry escape. Returning and new readers alike will find gasp-producing action, well-developed characters, and deep details about the privations war brings. Similar to The Book Thief (2006) and The Boy in the Striped Pajamas (2006)."
+ read more— ALA Booklist
"Henry's trek across post-World War II France leads him back to many of the French country folk who assisted him in his escape from the Gestapo in Under A War-Torn Sky. In his return to France, Henry hopes to put to rest the PTSD-related memories interfering with his chances for future happiness at home in Virginia. During this journey, Henry witnesses firsthand the pain, suffering, and sacrifice of the French people as they attempt to piece back their war-torn country. Henry must once again choose between the fiery and sexy Claudette or high school sweetheart Patsy. More importantly, he is forced to decide if loyalty to friends is worth the sacrifice of personal safety. A Troubled Peace will keep both male and female readers pulling for Henry's success. Teachers of U.S. and European history classes will also appreciate having another quality book to recommend."
+ read more— Maria Cahill, The ALAN Review, NCTE
"I've taught about World War II in many different ways through the years.... But I readily admit that my knowledge of the aftermath of the war in Europe is limited. I know plenty about the formation of the United Nations, the establishment of the State of Israel, immigration and refugee problems in post-war America. But until I read L.M. Elliott's A Troubled Peace, the sequel to Under A War-Torn Sky, I had very little understanding of the devastation left behind by the Germans in post-war France. And this neglected (at least in America) piece of history, as told through the eyes of Elliott's hero Henry Forester, is absolutely fascinating.
It is March, 1945, and 19-year-old pilot Henry Forester is back in Virginia...But even as the war winds down in its final months, Henry's inner battle has just begun....To exorcise his demons, Henry returns to France determined to locate Pierre and the other Resistance fighters who helped him escape. But what he finds first is a country that has been devastated in countless ways by the German occupation. This is where A Troubled Peace becomes really, really interesting. True, the "troubled peace" of the title refers to Henry's inner turmoil. But it also refers to the dreadful state of Europe after the war. The people of France are starving. Homeless children hoping to find their parents wait at train stations as the "absents," freed work camp survivors, return. Villages have been razed, the surviving inhabitants forced to face the rubble and carnage each day.
Elliott is at her best when she puts Henry into the role of observer. He's shocked and dismayed as he finds again and again that the war is not truly over for the French people. In a scene that I loved, Henry sits down to breakfast at a Paris hotel with writer George Orwell, who explains the complexities of Europe's troubled peace: "'Peace? Peace is not that easy, that finite, my boy. War ends; then it takes a long time to negotiate a real truce. Many times that peace is troubled and contains the embers for the next war, smoldering, just in need of a spark.'" (171)
...Elliott peppers the narrative with colorful, believable, and captivating characters, each with a story of his or her own to tell. Though theirs are cameo roles in the book, these characters bring post-war France to life: the former high-society dame now shriveled and dying of tuberculosis, the clever boy who helps thieves carry out their crimes just to stay alive, the charming innkeeper who can offer Henry little food and no hot water because of rationing.
...This book will enhance any classroom study of WWII and is a well-plotted, suspenseful story to boot."
+ read more— Stacy Nockowitz, Some Novel Ideas Blog
Awards
A NCSS/CBC Notable Book for Social Studies 2010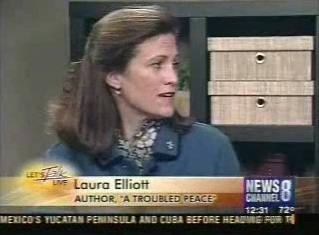 News Channel 8: Featuring Laura Elliott and A Troubled Peace
Watch Now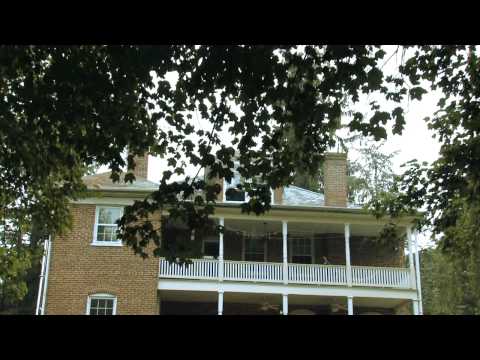 A Troubled Peace Video Trailer
Images of the period accompany the thoughts of Henry Forester
See It Now