Laura's Blog

Happy Birthday, Daveed!
January 24, 2018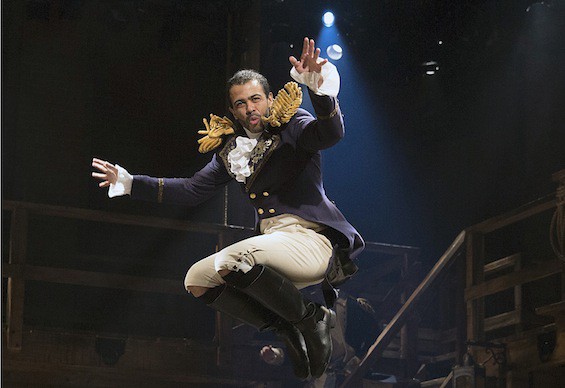 I'm going to interrupt our regularly scheduled blogs about books and history to have a complete fangirl moment.
Today is Daveed Diggs' birthday, and I just need to gush about how amazing he is.
For those not in the know, Daveed is the original Lafayette/Jefferson in Hamilton. My daughter and I were lucky enough to be able to see Hamilton on Broadway with the original cast. We were truly amazed at everyone's performance--there wasn't a weak link in the cast, down to the members of the ensemble--but we were both utterly blown away by Daveed's electricity, magnetism, humor, and talents. He is quite possibly one of the absolute best performers I have ever seen--in any genre of performance (music, theatre, dance, opera, you name it). And for those wondering, he raps even faster in live performance than he does on the original cast recording!
Like the men he portrays in Hamilton, Daveed is a true renaissance man, and a real inspiration. Check out this recent interview from the Chicago Tribune to learn more about this Rapper-Actor-Producer, and his first feature-length film, on his 36th birthday: http://www.chicagotribune.com/redeye/culture/ct-redeye-actor-daveed-diggs-wonder-movie-interview-20171115-story.html