Laura's Blog

Happy Anniversary George and Martha!
January 6, 2018
Two hundred and fifty-nine years ago today, Jan 6th, 1759, Martha Dandridge Custis wed George Washington.
The 27-year-old Washington had just finished serving in the French and Indian War. As a Colonel in the Virginia militia, he'd been lauded by fellow colonists for his raw bravery and stubborn resourcefulness—qualities that would later serve him and the Patriot cause well. Much of his ability to find clever ways to overcome adversity was born of his difficult childhood and the early death of his father. The oldest of six children, George could not afford to attend college and had to take work surveying the wilderness when he was only 17-years-old. To learn more about his youth, see my entry on GW in "Major Characters:" https://lmelliott.com/book_landing_page_historical/hamilton-and-peggy-revolutionary-friendship/cast-characters/
Right before meeting the beautiful and affluent widow Martha Custis, however, Washington's circumstances changed. He inherited Mount Vernon after the death of his beloved half-brother Lawrence and his wife. Suddenly, Washington was more on Martha's level economically and socially, and stable enough financially to consider marriage.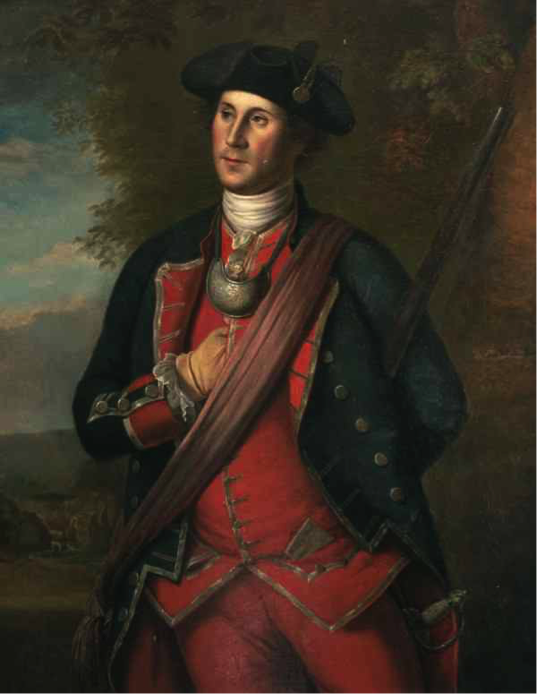 Their courtship was quick. After only three meetings, George proposed. We are so used to the older, stoic persona of GW, we forget that at this stage in his life he was young, impassioned, and animated. He loved to dance, hunt, and converse with ladies. He moved with an easy and imposing athleticism born of years on the frontier, and at 6 feet 2 inches tall must have towered over the petite, 5-foot Martha.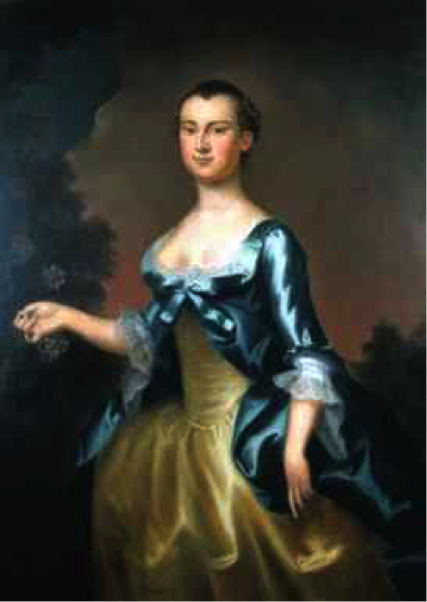 Yes, the marriage clearly was one of Virginia gentry equals, but Washington seems to have lost his heart quickly to the amiable and charming 26-year-old widow. In one of the few letters that remain between them— (Martha burned their correspondence after his death to keep their love private)—Washington signed, "Your entire George Washington" a sentiment still resonating with complete openness, even abandon, after 16 years of marriage. He had written the letter just after he left to take command of the Continental Army. What awaited him and the men he led in their fight against the best-trained army in the world was ominous at best, and he concluded: "I retain an unalterable affection for you, that neither time nor distance can change."
Described as one of America's prettiest women at the time of their marriage, Martha also possessed a warm and generous soul. Their friend and poet, Mercy Otis Warren, would later write that Martha offered Washington "the benevolence of her heart, and her affability, candor and gentleness" to "sweeten the care of the Hero and smooth the rugged scenes of war." As such, Martha became critically important to her husband and the rebellion.
For more than six years the general was unable to return to his beloved Mount Vernon, hostage to the war. Martha would travel to be with Washington during his often desperate and brutally cold winter encampments. These trips were dangerous, long, and daunting, especially for a woman who, until that time ,had never traveled beyond Virginia. She also had to brave smallpox inoculation—a new and risky treatment that used fluid from open sores on people ill with the dreaded disease. The vaccine often killed rather than saved the recipients.
But Martha knew her husband needed her. In a letter to his wife, General Greene described the Washingtons' relationship: "Mrs. Washington is excessive fond of the General and he of her. They are very happy in each other." As the Mount Vernon historians say, Martha "was his confidante, his balm, his safe place." Soldiers adored her as well, calling her "Lady Washington"—more for her ennobling largesse than any aristocratic pretentions. Martha would indeed preside over dinners with Washington's "family" of aides and when Congressional or foreign dignitaries visited camp. But like her husband, she remained modest and sensible in her dress and attitude. When she arrived in Morristown in the winter of 1779/80, for instance, the ladies of the town dressed in their best finery to pay court to her. When they arrived, however, they were stunned (and subtly rebuked for their frippery) to find her in a plain brown dress and apron, sewing shirts for the soldiers. She often visited the sick in the camp infirmary.
For his part, Washington was a devoted stepfather to the two young children Martha brought to their marriage, particularly to Patsy, who suffered what must have been epilepsy. After years of trying to find remedies, Washington was heartbroken and by her side when his "sweet innocent girl" died from a particularly violent seizure at the age of 17.
I visited Mount Vernon last month and was really touched to see their bedroom as it was at his death, decorated with portraits of their grandchildren, clearly the couple's priority even after founding a new nation! A true and beautiful partnership for almost 40 years. Raise a glass!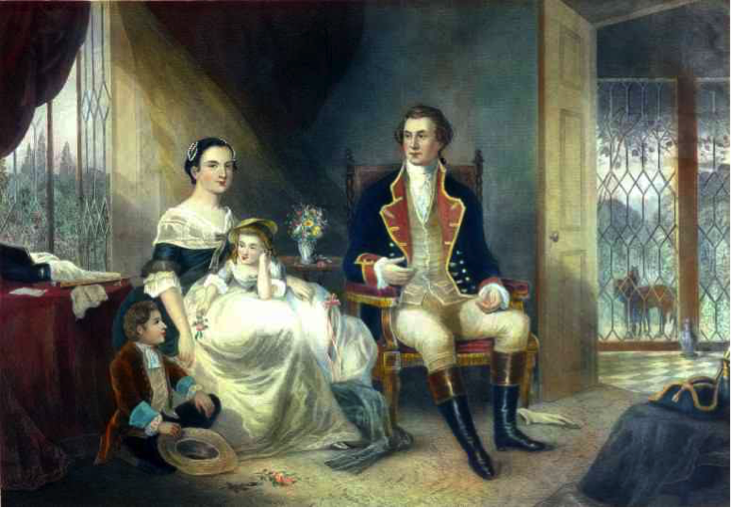 http://www.mountvernon.org/george-washington/martha-washington/george-and-martha-washingtons-relationship/#-
http://www.mountvernon.org/george-washington/martha-washington/george-marthas-courtship/
http://www.mountvernon.org/george-washington/martha-washington/