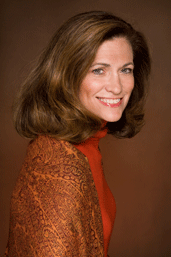 L.M. Elliott was a Washington-based magazine journalist before becoming a New York Times best-selling novelist. Her latest and 9th historical novel for Young Adults is HAMILTON AND PEGGY: A REVOLUTIONARY FRIENDSHIP—an in-depth portrait of the youngest of the Schuyler sister trio made famous by Lin-Manuel Miranda's smash hit Hamilton and known tantalizingly to its fans only as "And Peggy!" Elliott's novels include GIVE ME LIBERTY, a look at the American Revolution through the eyes of a young fifer in the 2nd VA Regiment and a runaway slave with the Royal Ethiopians, also published by HarperCollins and Katherine Tegen Books imprint.
Another recent novel is SUSPECT RED, a McCarthy-era story of two teenage boys caught up in the Red Scare's paranoia, chosen as a NCSS/CBC Notable (National Council of Social Studies and Children's Book Council) and a TXLA's TAYSHAS High School Reading List Recommendation. She is best known as the author of the WWII stories UNDER A WAR-TORN SKY—an NCSS/CBC Notable Book in Social Studies, Jefferson Cup Honor Book, a Bank Street College of Education's Best Book, and winner of the Borders Original Voices Award—and its companions, A TROUBLED PEACE (also an NCSS/CBC Notable) and ACROSS A WAR-TOSSED SEA (a Jefferson Cup Overfloweth title).
Her other books include DA VINCI'S TIGER, a biographical novel about Ginevra de' Benci, the young poet portrayed in the only Leonardo da Vinci work permanently housed in all of the Americas; ANNIE, BETWEEN THE STATES, an IRA Teacher's Choice and NYPL Book for the Teen Age; and FLYING SOUTH.
As a journalist, Elliott wrote frequently about women's issues and medical stories, including a nonfiction adult title on domestic violence. She holds a BA from Wake Forest University and a Masters in journalism from UNC-Chapel Hill. She is a lifelong Virginia resident and history-lover.

Save
Additional Information
Kids Bookshelf Q and A on L. M. Elliott's Give Me Liberty - Read More
TIME For Kids - The Write Stuff, TFK spoke with author LM Elliott about Across a War-Tossed Sea from her World War II series by TFK Kid Reporter Raphael Chambers - Read More
Book Q&As with Deborah Kalb: